Regular price
€184,20 EUR
Regular price
€198,47 EUR
Sale price
€184,20 EUR
Unit price
per
Sale
Sold out
For aquariums from 310 to 450 liters. Complete with IN and OUT fittings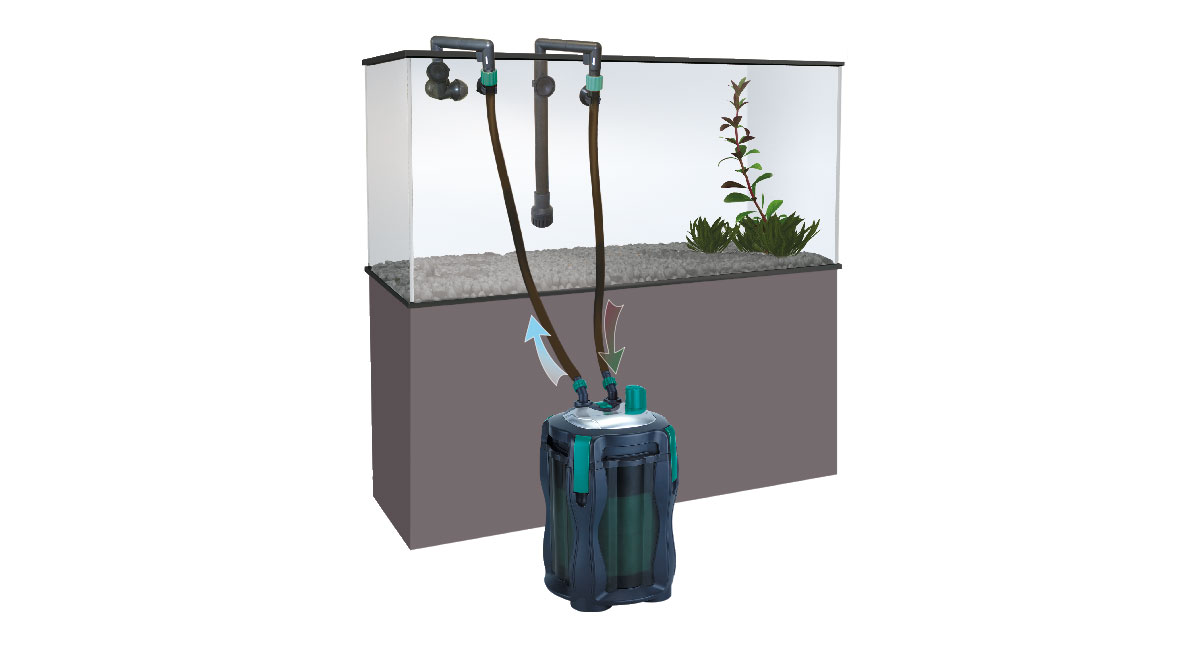 The NEWA Kanist pressurized canister filter guarantees the maintenance of a healthy aquatic environment, thanks to an effective and powerful filtering system, rich in supports expressly created to ensure the maximum in terms of mechanical, chemical and biological filtration. Once activated, the powerful pump conveys the water into the NEWA Kanist filter, where the impressive filtering mass retains any visible and invisible impurities thanks to 6 filtration stages. Unmatched for ease of use and practicality in maintenance. Thanks to numerous technical features, the NEWA Kanist filter guarantees unparalleled safety features against water leaks while ensuring extremely silent operation.
The high quality and intrinsic peculiarities of each of these filter materials allow you to customize the filtration of the NEWA Kanist external filter to effectively solve any filtration problem, optimally preserving the quality of the water in your aquarium.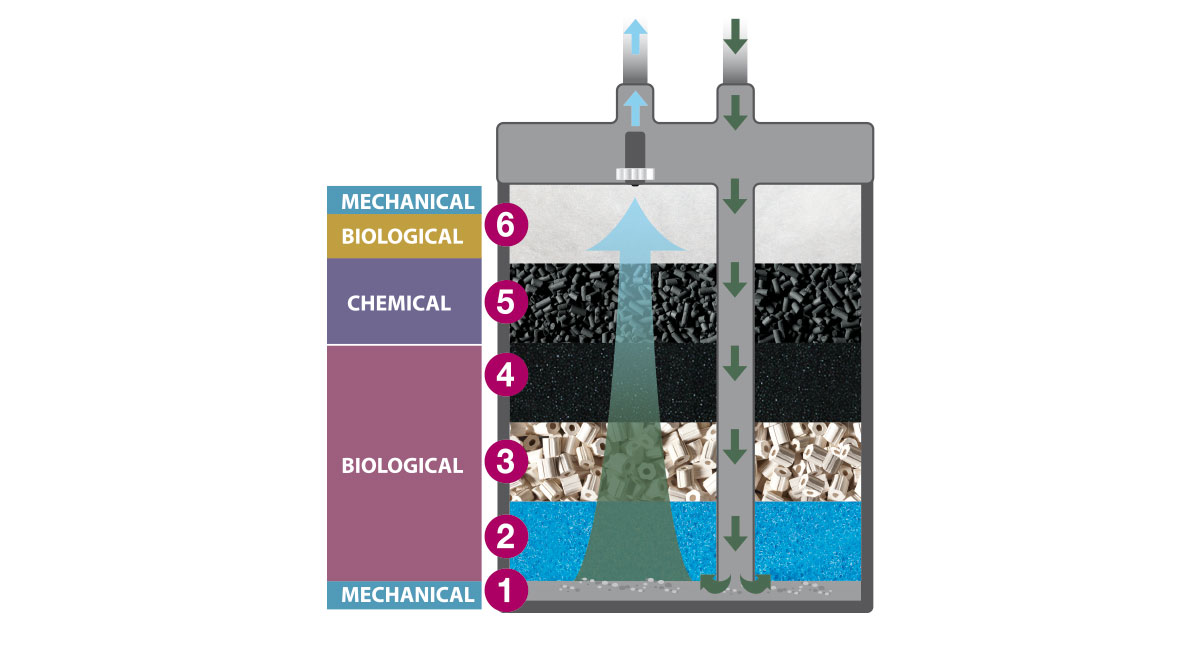 The filtering volume and flow rate are the main elements for choosing the right external filter.
For marine or overpopulated aquariums, choose the filter following the one indicated.
Note *: the flow rates were measured with the filters fully equipped with the filtering materials and using flexible delivery and suction hoses.
supplied of the same length. The reference height for determining the flow rates is 150 cm.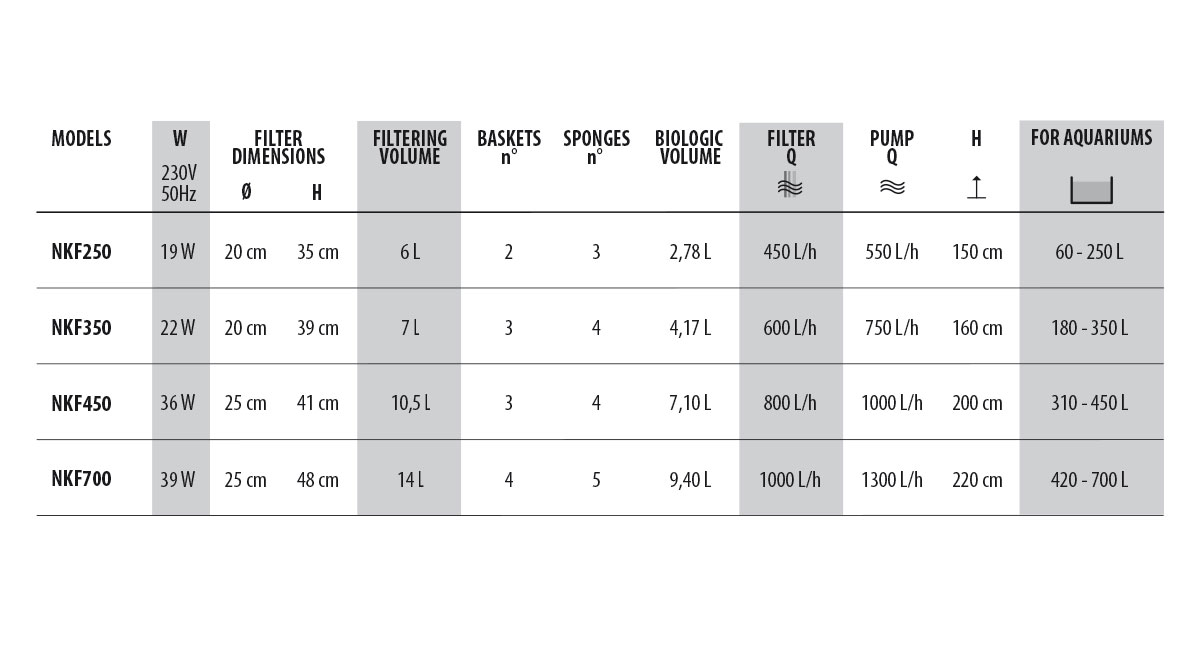 Share
View full details